MY PRAISE; MY WORSHIP
INSPIRING POETRY FOR YOUR SOUL
What is your book about? You ask. Well, some have said it sounds like prayers. Others say it reminds them of worship and Some have said they hear praise. Well, the answer is; it's all of the above.
These are intimate conversations Jamie has had and/or have with God, or as her, Granny use to refer to them; "my talks with The Master." Jamie has taken these intimate moments with Jesus and compiled them into a book. She passionately expresses her gratitude for God's Love and the privilege of being in His Grace; in a uniquely poetic fashion.
QUESTION: WHAT DO YOU GET WHEN YOU MIX FAITH WITH DRIVE AND DETERMINATION?
​
ANSWER: A COMPELLED URGE TO SPRING UPWARD INTO YOUR DESTINY!
​
This combination of spiritually motivated energy and encouragement from her Gran Gran (Late Great-Grandmother) and a fourth-grade teacher named Ms. Jones is what fuelled a little girl--who'd lost her mother when she was just one year old--to express herself with a pen and paper.
​
MISSION STATEMENT:
Jamie's Mission is to spread hope using her gift of the Spoken Word to speak words filled with life. Jamie's desire is to encourage this hopeless world by sharing with them how her own previously shattered existence, was made whole and brought to life by the Passionate Love of Christ. Jamie's prayer is that the words spoken will evoke the listener(s) / reader(s) to also want a relationship with Christ. Jamie plans to fulfill this Mission by contributing a verse; one Poetic line at a time.
Experience The Power of Words Using Positive Affirmations In Poetic Form.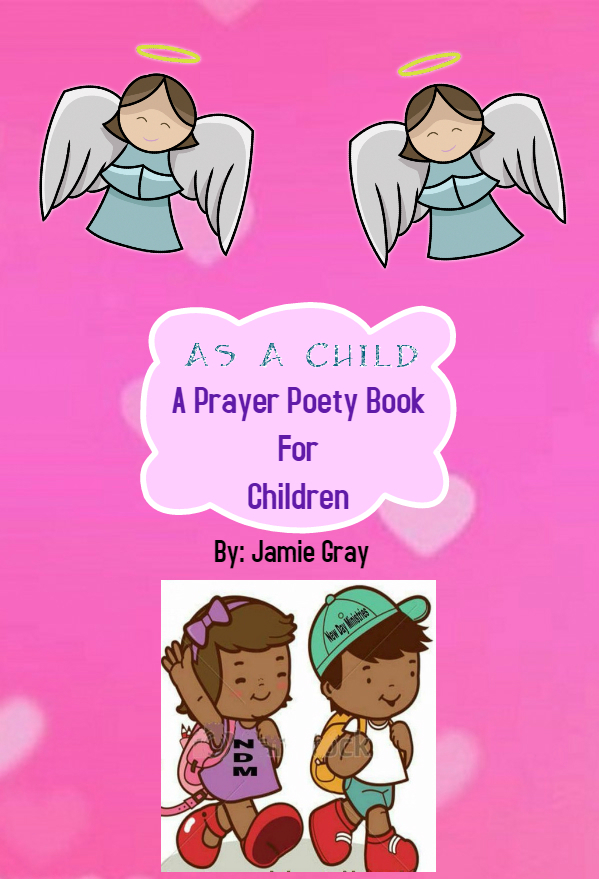 Prayer Poetry For Children
A Diverse Collection Of Poetry; Delivered In Poetic, Spoken Word and Flow Type Styles Over Unique Custom Beats.
POETBYDESIGN PRESENTS THE ART OF MINISTRY DEBUT ALBUM! AVAILABLE NOW! STREAMING EVERYWHERE!